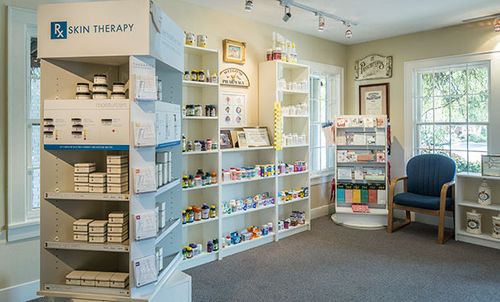 We carry a full selection of over-the-counter items: vitamins, first-aid supplies, cough and cold remedies, pain relievers, eye and ear drops, dental needs, antacids, skincare products, and personal hygiene items.
At Doyle's Pharmacy, our experienced pharmacists can help you select over-the-counter items.
We carry a variety of specialty items that can be difficult to find elsewhere. The specialty items we carry are excellent products and are highly recommended. If you are in need of a special product that we do not stock, we will do our best to order it for you.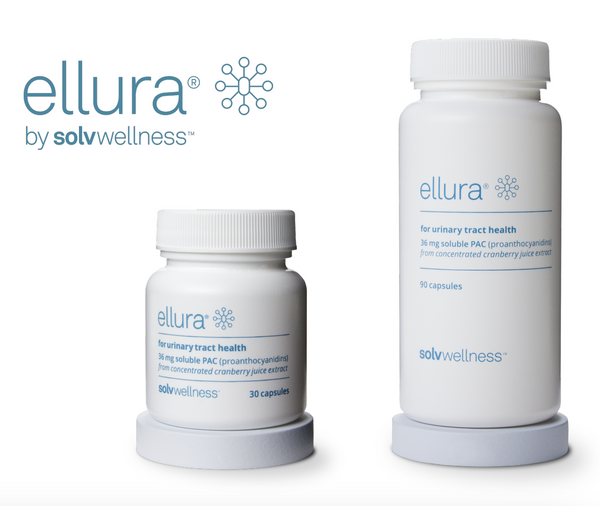 Ellura
Ellura can help you take control of urinary tract infections (UTIs). This over-the-counter product can help stop the pain and discomfort. Say goodbye to the disruptions in your life. Ellura can help you maintain a clean urinary tract, stopping urinary tract infections before they start. You get all the benefits of pure cranberry juice in an easy, one-a-day capsule.
Unlike other products that require 8 to 12 hours, Ellura shows activity in the urinary system within 3 to 4 hours. It works fast to prevent bacteria from attaching to the walls of your urinary tract. The bacteria is flushed from your body before an infection can start, leaving your system clean and clear.
Ellura is a cranberry supplement like no other. It is made from pure cranberry juice, while other cranberry supplements are made from cranberry presscake, which is what's left over after juice has been pressed from the cranberry harvest. The presscake includes stems, seeds, and pulp which isn't as effective in supporting the flushing of bacteria from the urinary tract.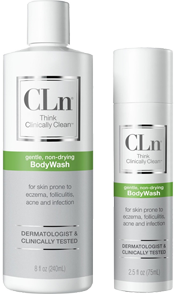 CLn BodyWash
CLn BodyWash is a gentle, non-drying wash formula that effectively cleanses skin that is prone to eczema, acne, infection and folliculitis. It reduces the appearance of redness, dryness and scaly skin associated with atopic dermatitis. CLn BodyWash was developed by dermatologists to deliver the effectiveness of a bleach bath with portability and convenience.
Awarded the National Eczema Association Seal of Acceptance.
NOW AVAILABLE AT DOYLE'S PHARMACY

Made to Help Where You Need It Most
Healios® contains glutamine, a naturally occurring amino acid that helps damaged cells heal. Unlike ordinary glutamine powders, Healios' special formulation increases glutamine absorption directly at the mucosal lining that protects your mouth, throat, and esophagus.
Created by an Oncologist
Healios® was specially formulated by hematologist-oncologist Dr. Peter Anderson, MD, Ph.D. to help support normal cell repair along the gastrointestinal (GI) tract of patients suffering from cancer treatment side effects, particularly those caused by chemotherapy and radiation.
Supporting You During Your Cancer Treatment
Healios® can help you manage mouth discomfort and difficulty swallowing throughout your chemotherapy or radiation treatment. A healthcare professional can assess your needs and help design a supplementation program that is right for you.